The Pharmaceutical Post is pleased to share with you the latest announcement regarding Pharmapack 2023.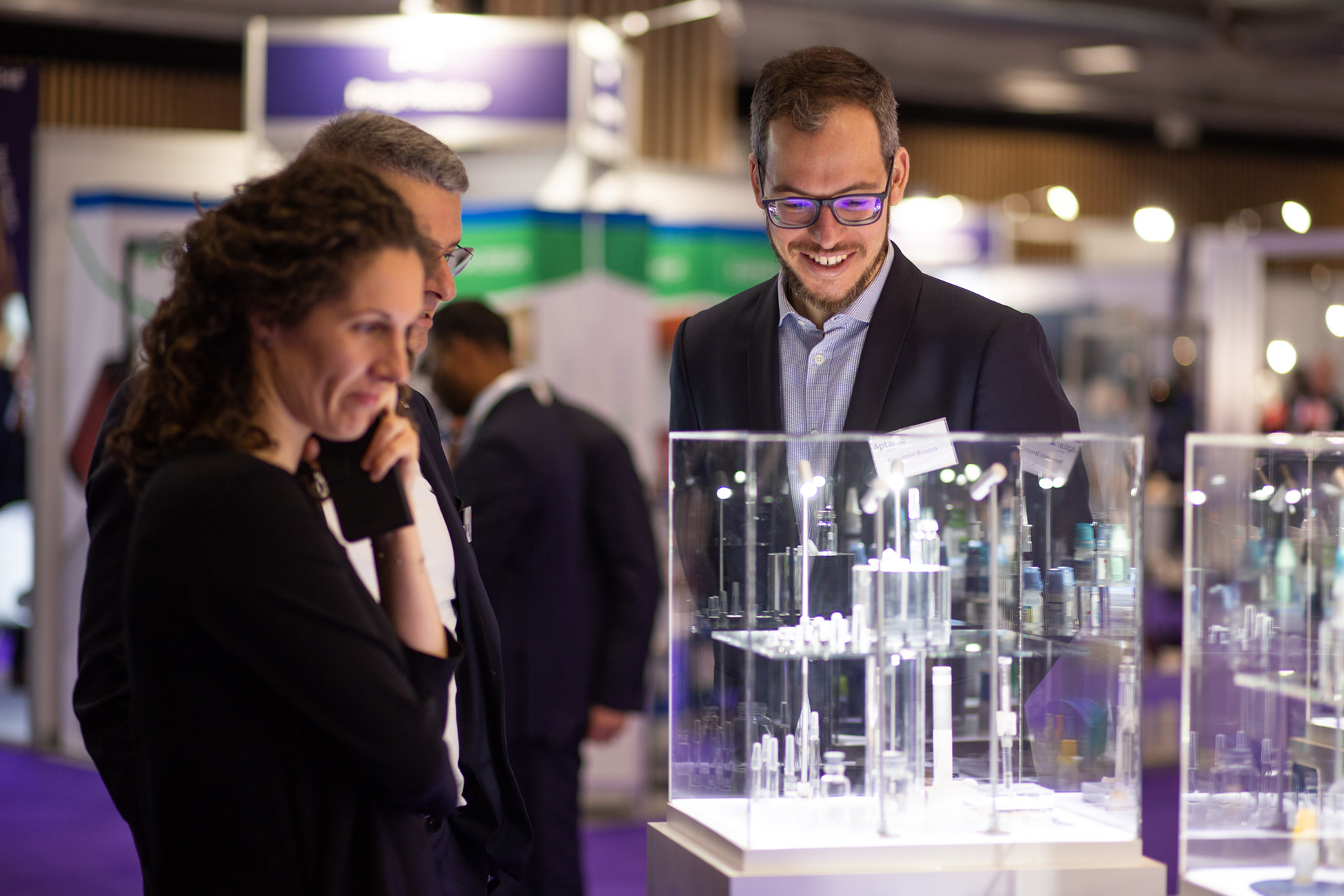 Pharmapack 2023 a pivotal moment for sustainability in drug delivery and packaging
Nearly 5000 executives and more than 350 exhibitors turned out at the largest post-pandemic pharma packaging event. The event, widely seen as a key bellwether for pharma packaging and delivery trends, marks a potential watershed moment for industry sustainability – with the topic dominating initiatives, trends and innovations thought-out the show. Emphasising the renewed strength and growth in the industry, Pharmapack Europe 2023 played host to 4850 in person executives, spanning some 7513 visits, and 4210 online attendees.
Remarkedly, at a time when some travel restrictions are still in place, 78 countries were represented and 42 content sessions held – with an entire track dedicated to Sustainability and two more covering Device & Packaging Innovation and Large Volume Drug Delivery & Combination Product. On demand content will remain available online for anyone that missed the sessions outlining industry prospects in 2023 and beyond.
Laura Indriksone, Brand Director at Pharmapack Europe commented: "We have seen a really big shift in 2023 and our own Pharmapack Report predicted sustainability will be the biggest single issue for the industry this year. What we saw on the show floor was the depth and diversity of response to meet the challenges of sustainable drug delivery innovation and greener packaging supply chains. The other major trend is that companies are trying to marry connected devices and sustainability goals and we also see many smaller companies at the event. I think this could be a big trend of the year ahead, that the industry is looking for new partners and is being much more open in its consideration criteria. Companies both big and small are looking to widen networks and make supply chains more diverse and more secure."
In total, some 355 companies exhibited including a who's who of packaging and delivery innovators from Aptar and BD to Nemera, Körber, West and Owen Mumford to name just a few. Indrikson added "if you look around and speak to people on the event floor, the single biggest comment is that the industry in incredibly excited and motivated to be back in person, meeting contacts, doing business and learning the key trends. Pharmapack is at the heart of pharma packaging and delivery."
Speaking on the success of the event, and the breadth of trends and partnering, Julie Cotterell​, Marketing Manager, Pharmaceutical Services, Owen Mumford, added: "The number of delegates was excellent with a return to the normal buzz of the show. From an Owen Mumford Pharmaceutical Services perspective, the quality of the partners in attendance was very strong and we had in-depth discussions with customers which bodes very well for industry growth in 2023. It was also interesting to see the shift in focus on presentations with sustainability definitely this year's 'hot topic'. In fact, our own expert Isobel Filipova delivered a session to a packed audience on 'integrating product design in drug delivery for the circular economy'."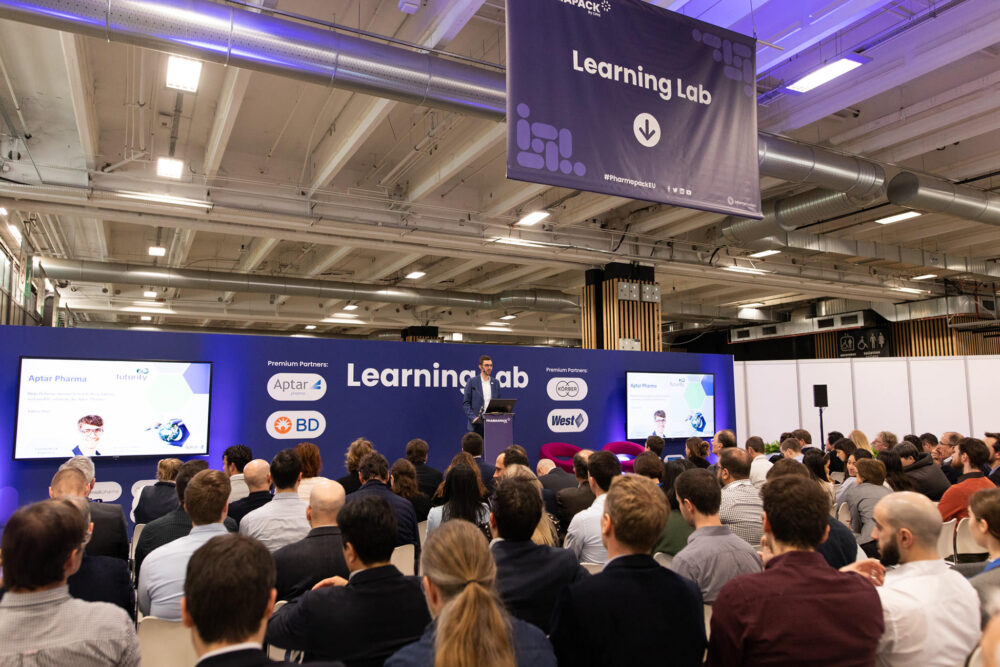 Aptar Pharma again used the event to showcase some the sectors newest drug device breakthroughs, and Ciara Jackson, Senior Marketing Manager External Communications, predicted that this will be the year that shifts the sustainability agenda onto the pharma supply chain. She added "it was another amazing event, with lots of novel collaborations being shaped that will improve outcomes in the next few years. Cutting edge innovation, specifically around improved sustainability, is the key trend we saw for 2023. Anything that improves life-cycle impact for pharma from reduced API use in devices to our own APF Futurity – the first metal-free multidose nasal spray that can be recycled as one item. As an industry, I see 2023 as the year that pharma really zeros in on its supply chain partners and their impacts and contributions." 
About Pharmapack
Launched in 1997, Pharmapack is the European event for Pharmaceutical Packaging, Drug Delivery, Medical Devices and Machinery. Pharmapack started as a biennial conference and exhibition, taking place every other year in Paris, until industry developments demanded a more frequent event to help the industry stay up to date on the latest trends, developments and regulations. In the past 20+ years, the event has grown from a conference with a small table-top exhibition, to an event hosting 411 exhibitors and welcoming 5,290 attendees over 2 days. In 2018, Pharmapack also featured the International Meetings Programme (business matching), an International Meetings Programme, full 2-day Conference, 1-day Symposium, Workshops, Learning Lab presentations, Awards ceremonies, a Start-up Hub, Innovation Gallery and Tours.
About Informa Markets
Informa Markets creates platforms for industries and specialist markets to trade, innovate and grow. Our portfolio is comprised of more than 550 international B2B events and brands in markets including Healthcare & Pharmaceuticals, Infrastructure, Construction & Real Estate, Fashion & Apparel, Hospitality, Food & Beverage, and Health & Nutrition, among others. We provide customers and partners around the globe with opportunities to engage, experience and do business through face-to-face exhibitions, specialist digital content and actionable data solutions. As the world's leading exhibitions organizer, we bring a diverse range of specialist markets to life, unlocking opportunities and helping them to thrive 365 days of the year.